THE ICE-AGE FLOODS LEAVE STARK EVIDENCE OF THEIR PASSAGE
In addition to the mammoth coulees of eastern Washington, direct evidence of the floods exist in several forms. Giant current ripples, such as those at West Bar, near Quincy, Wash., and at Camas Prairie, Mont. , offer some of the most conclusive proof that the massive flooding occurred. Other flood-caused phenomena include massive bars of sediment at various locations along the Snake and Columbia rivers...the scoured buttes, basins, and potholes of the scablands...impressive recessional cataracts at Dry Falls and Palouse Falls...and boulders transported hundreds of miles on ice rafts.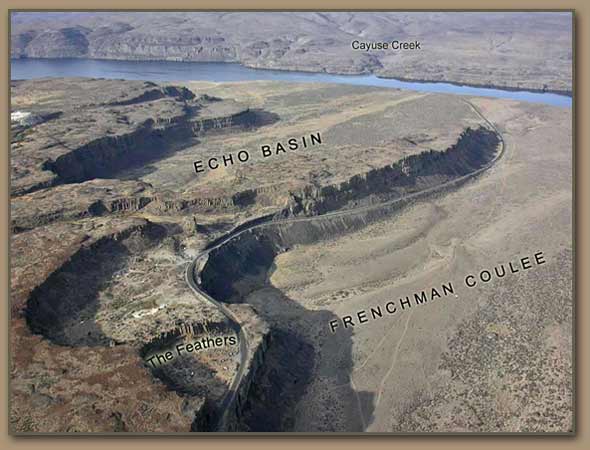 Aerial view of Frenchman Coulee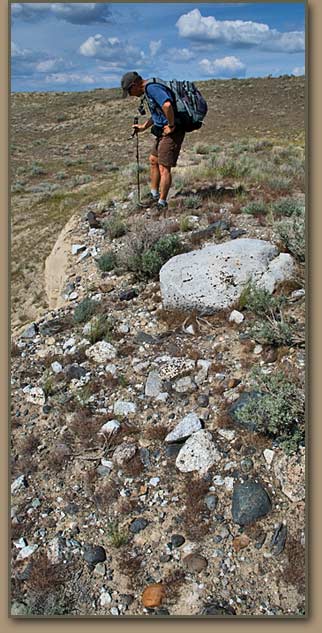 Geologist/Author Bruce Bjornstad inpects a Pasco Basin bergmond. The material shown was carried from the Rocky Mountains to this location by an iceberg during one of the Ice Age Floods.