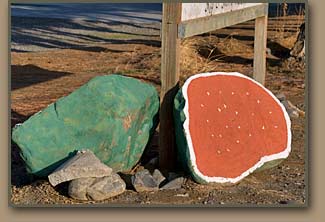 Flood tumbled basalt boulders are common in several locations around Hermiston, OR. These boulders are similar in shape to basalt boulders piled along the Snake River during the Bonneville Flood.
The basalt boulders along the Snake River are known as melon gravels as they often resemble watermelons in size and shape. The fractured rock in this image has been painted to advertise the famous Hermiston melons.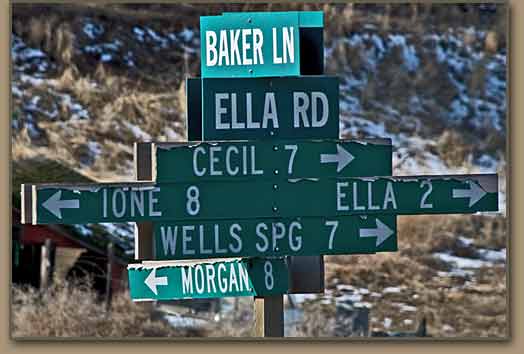 A map that includes at least a few of the sites noted on this post is recommended for those exploring the western Umatilla Basin.